The Hybrid Influence COI looks at how state and non-state actors conduct influence activities targeted at participating states and institutions as part of a hybrid campaign. The COI looks at how hostile state actors use influence tools in ways that attempt to sow instability or curtail the sovereignty of other nations and the independence of institutions.
The focus is on the behaviours, activities and tools that a hostile actor might use, rather than focusing exclusively on one actor at the expense of others. The goal of the community is to equip its practitioners with the tools they need to recognise, deter or respond to hybrid threats.
Current areas of focus for the COI are deterring hybrid threats, situational awareness and multilateral cooperation to deal with influence operations. The COI works on all of these topics with a wide range of individuals and organisations across both the public and private sector. Within the Hybrid Influence COI there is also a sub-COI which considers non-state actors, focussing on how different proxies and other non-state actors conduct influence operations on behalf of hostile states. This sub-COI is led by Sweden.
Deterring hybrid threats
Together with COI Influence practitioners we identified the need to look for a more proactive and preventive approach to countering hybrid threats. Rich deterrence theory and practice suggested the right elements for such approach, so the first phase of the project explored how deterrence applies against hybrid threats. The security policy practitioner community was built to discuss the issue and the Deterrence playbook was drafted as a result. It embraces the key principles of deterrence and fits them into a policy planning model. In Phase 2, the project looks deeper into the topics such as the multilateral deterrence toolbox, synchronisation of the tools, cross-governmental cooperation and agility.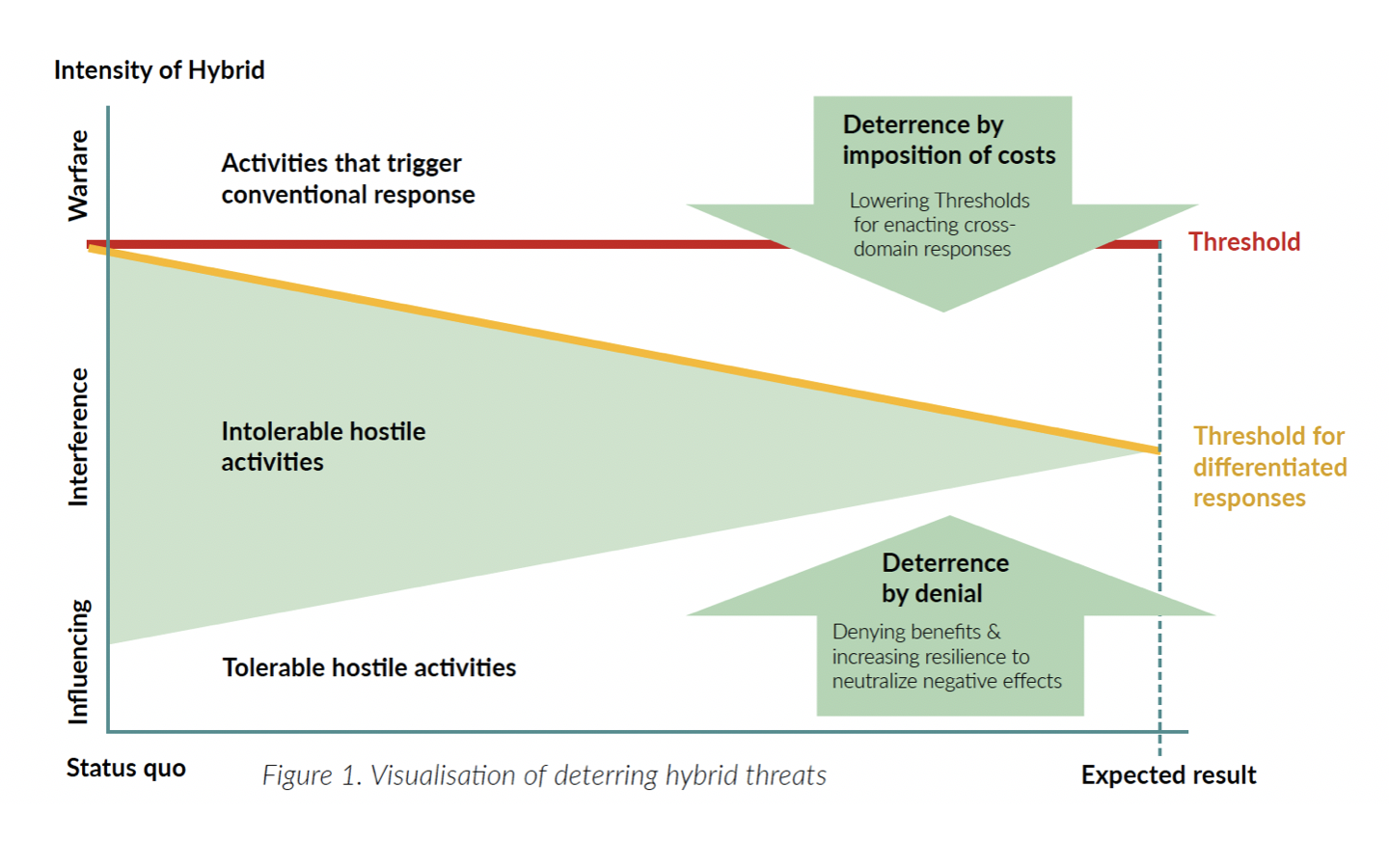 Related experts