Since 2016, NATO and the European Union have identified countering hybrid threats as a priority for cooperation.
The initiative to establish Hybrid CoE originated from the Joint Communication by the European Commission and the High Representative to the European Parliament and the Council "Joint framework on countering hybrid threats – a European Union response", decided in Brussels on 6 April 2016.
The initiative was supported in the Common set of proposals for the implementation of the Joint EU/NATO Declaration, endorsed by the Council of the European Union and the North Atlantic Council on 6 December 2016.
The Joint Communication invited EU member states to consider establishing a Centre of Excellence for Countering Hybrid Threats, which would focus on developing resilience and building capacities to counter hybrid threats via research and practical training and exercises with cross-sector participants. The Centre would also strengthen alignment between private and public, civil and military, as well as academic sectors.
The Joint EU/NATO Declaration explicitly stated that both the EU member states, and NATO Allies would be encouraged to support the Centre, which was to be established in 2017.
Hybrid CoE was officially established on 11 April, 2017 when the first nine participating states (Finland, Sweden, the United Kingdom, Latvia, Lithuania, Poland, France, Germany and the United States) signed the Memorandum of Understanding and the Steering Board held its first meeting. The Steering Board elected the Centre's first Chairman, Mr Jori Arvonen, and Director, Mr Matti Saarelainen. Hybrid CoE's role and structure were also discussed during the first meeting.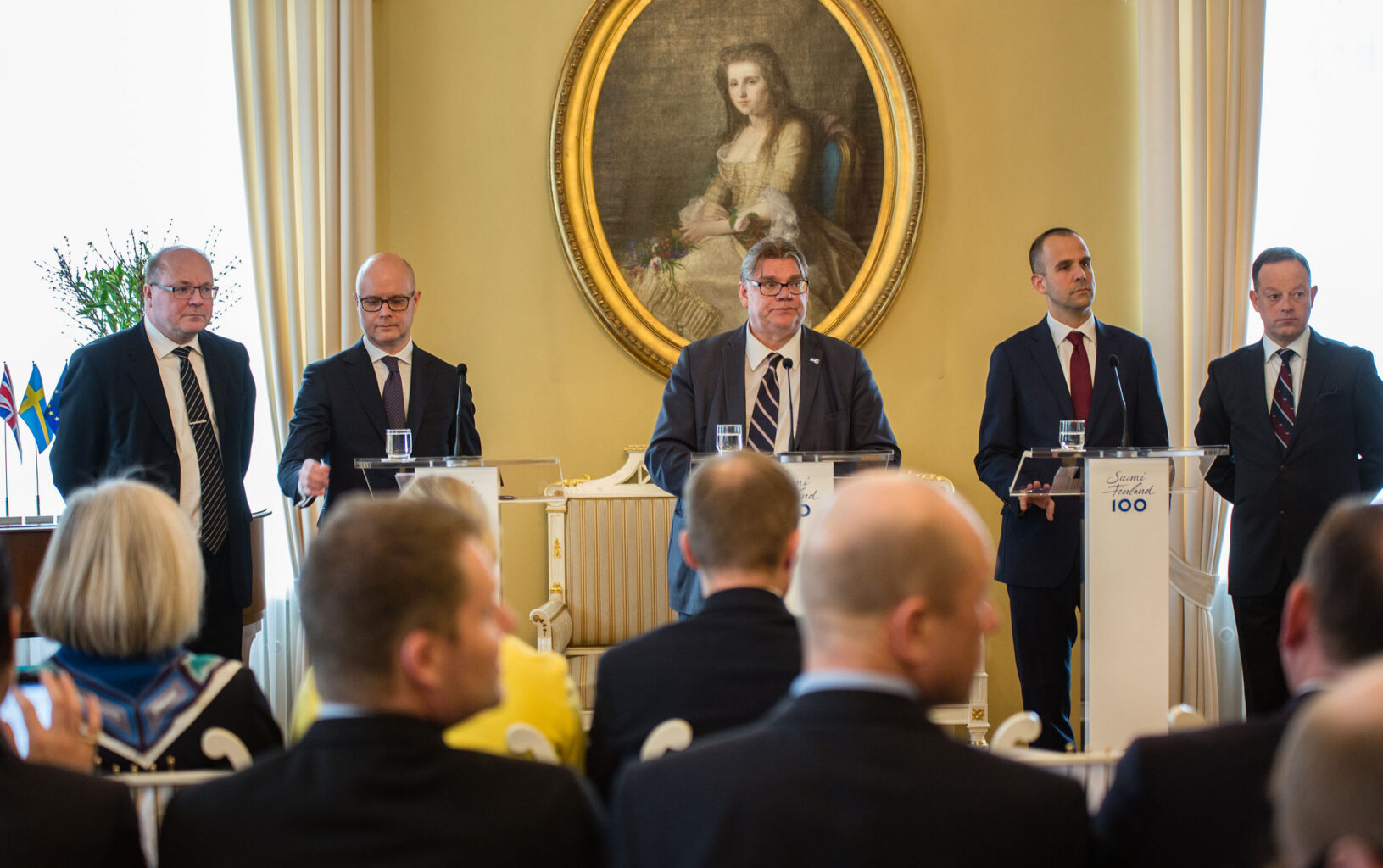 The official inauguration event took place on 2 October, 2017. The NATO Secretary General, Mr Jens Stoltenberg, and the High Representative of the European Union for Foreign Affairs and Security Policy/Vice-President of the European Commission, Ms Federica Mogherini, addressed the inauguration event.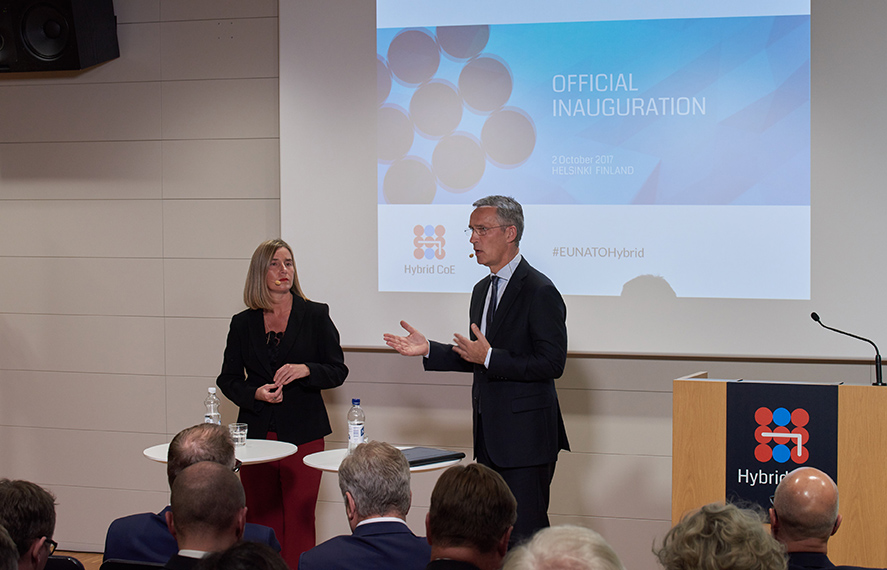 Since April 2017, Hybrid CoE has acquired 22 new participating states. Estonia, Norway and Spain joined the Centre in July 2017; the Netherlands, Italy, Denmark, the Czech Republic, Austria, Canada, Romania, and Cyprus during 2018; Greece, Hungary, Luxembourg, Montenegro, Portugal, Slovenia, and Turkey during 2019, Slovakia in 2020; and Croatia, Belgium, and Iceland in 2021. A complete list of Hybrid CoE participating states and their joining dates can be found here.